How Do You Know It's Duchenne Muscular Dystrophy (DMD)?
Only a doctor can make a DMD diagnosis. There are a specific set of steps the doctor will go through that will help them tell whether a patient has DMD.
Doctors will look at:
Signs and symptoms of DMD
Results of a blood test for an enzyme called creatine kinase (CK)
The fact that not everyone with raised CK levels has DMD
Genetic testing
Your doctor may also talk to or consult with a specialist, to confirm their decision.
Often, it's a parent or other adult that brings the signs and symptoms of DMD to a doctor's attention.
Keep reading to learn more about the signs of DMD in children.
Knowing the signs and symptoms of DMD can help catch the disease early and help an affected child get the help they need.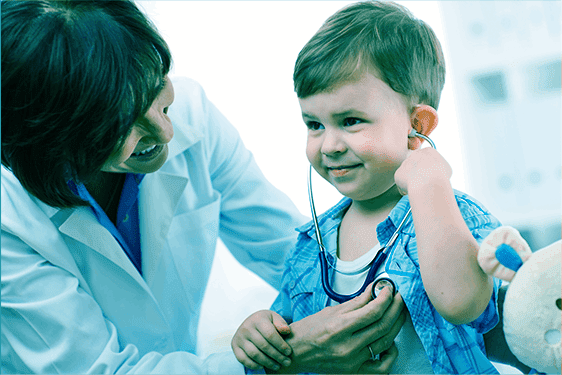 General pediatricians are a first point of contact for concerned parents and can help drive a successful diagnostic journey
Recognizing red flag signs and symptoms:

Other signs and symptoms:
Weakness and muscle tissue wasting
Emotional/behavioral challenges (depression; angry or argumentative behavior)
Problems with learning and memory
Delayed speech
Neurological and mental health disorders (attention deficit/hyperactivity disorder, anxiety, autism spectrum disorder, epilepsy)